Ready to sing some serious harmony?
Join one of our a cappella groups today!
A Circle of Voices
Since 2004, PDX Vox has been building musical community through a cappella singing, one voice at a time.
There are four ways you can sing with PDX Vox. Our semester groups and drop-in classes offer a cappella instruction in group settings, while our song salons and workshops provide in-depth coaching for more advanced singers or established groups.
Group Classes
13-week group classes in a cappella singing, offered on 4 different evenings.
Drop-in Classes
A summer drop-in program, and a cappella parties throughout the year.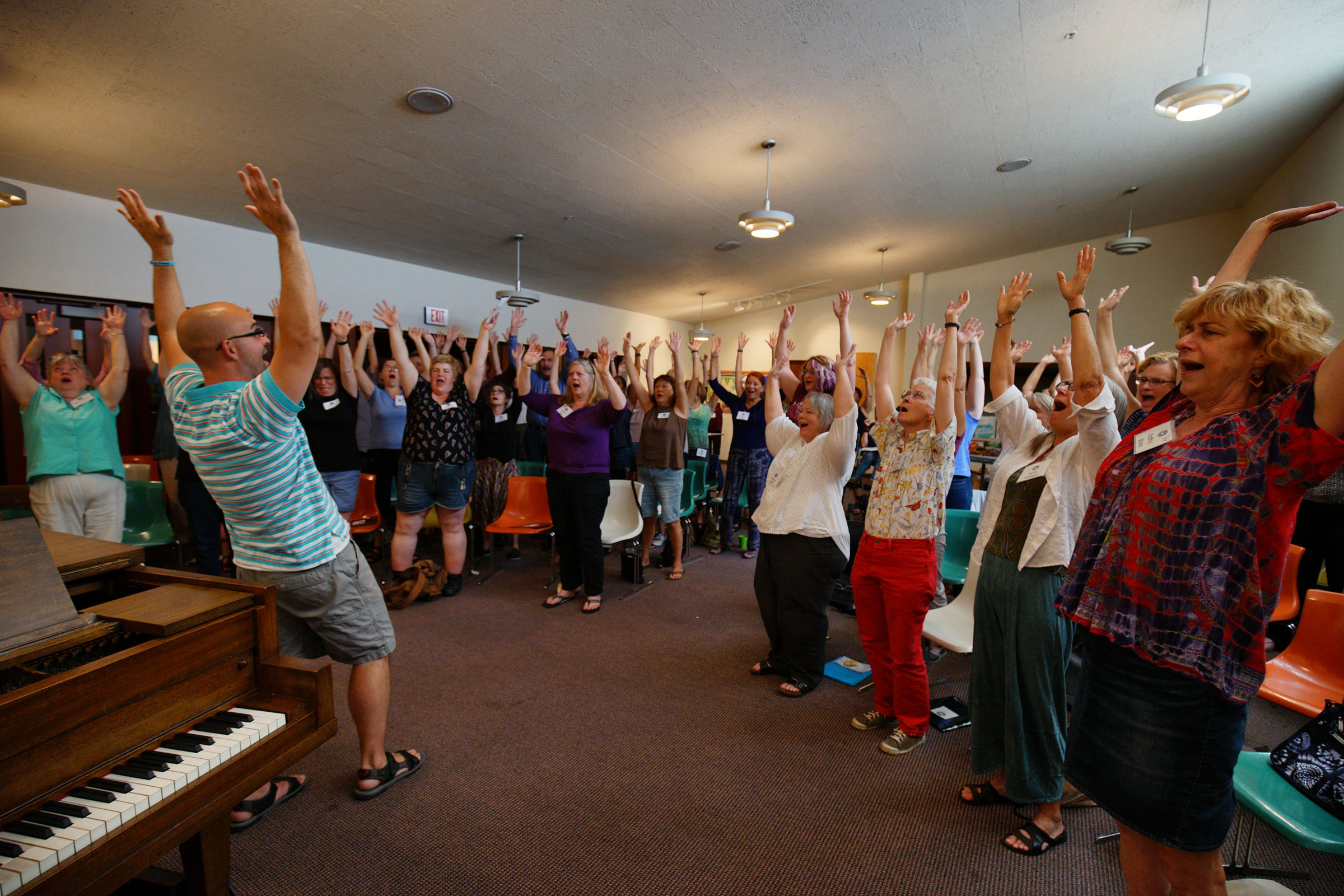 Our Group Classes are 13-week non-audition classes where singers of all levels learn challenging and exciting vocal arrangements together! With singers ranging from beginner to advanced, the groups provide foundational principles of music while challenging experienced singers with broad selections and dynamic interpretations.
There are five groups in the Portland area, and new sessions begin four times a year.

We perform throughout the year. And when we're not performing, there are lots of videos to enjoy.